Everyone knows the feeling; when we come into contact with nature and the elements such as the pure untouched water of distant lands, we get completely new ideas. These new ideas continue to develop long after we have returned home.
On the search for the latest beauty innovations we discovered someone: The Snail.
So seldom noticed, nevertheless a millennia-old little wonder of nature with amazing abilities. It is just like the Alpine Rose, which blooms in full splendour in the coldest and most inhospitable areas.
How do they do it? How can we take advantage of their wonderful abilities? We wanted to get to the bottom of this question.
During our research – for example on the portal cosmeticanalysis.com – we discovered that many well-known brands often only offer inferior quality.
This is exactly where JOHN VOSS comes in: 100% quality, Made in Germany.
In addition to offering a fair value for the money, it was our primary objective to use only the best ingredients. Anything less is simply not good enough for us or for you. This philosophy has resulted in 6 great products with unique formulas. Our product designers are already developing further innovative products according to our high quality standards. We believe in and rely on tried and true ingredients that are also found in nature, as well as the valuable ingredients from our friend the Snail and the stem cell extract of the Alpine Rose.
And since natural beauty also comes from within, we of course look this into consideration right from the start.
All our products are subject to the strictest German quality controls. We are not satisfied with the basic, typical dermatological test results and we are constantly working on improving them until they meet our highest standards.
Beauty is in our nature and in yours.
Sincerely Your JOHN VOSS team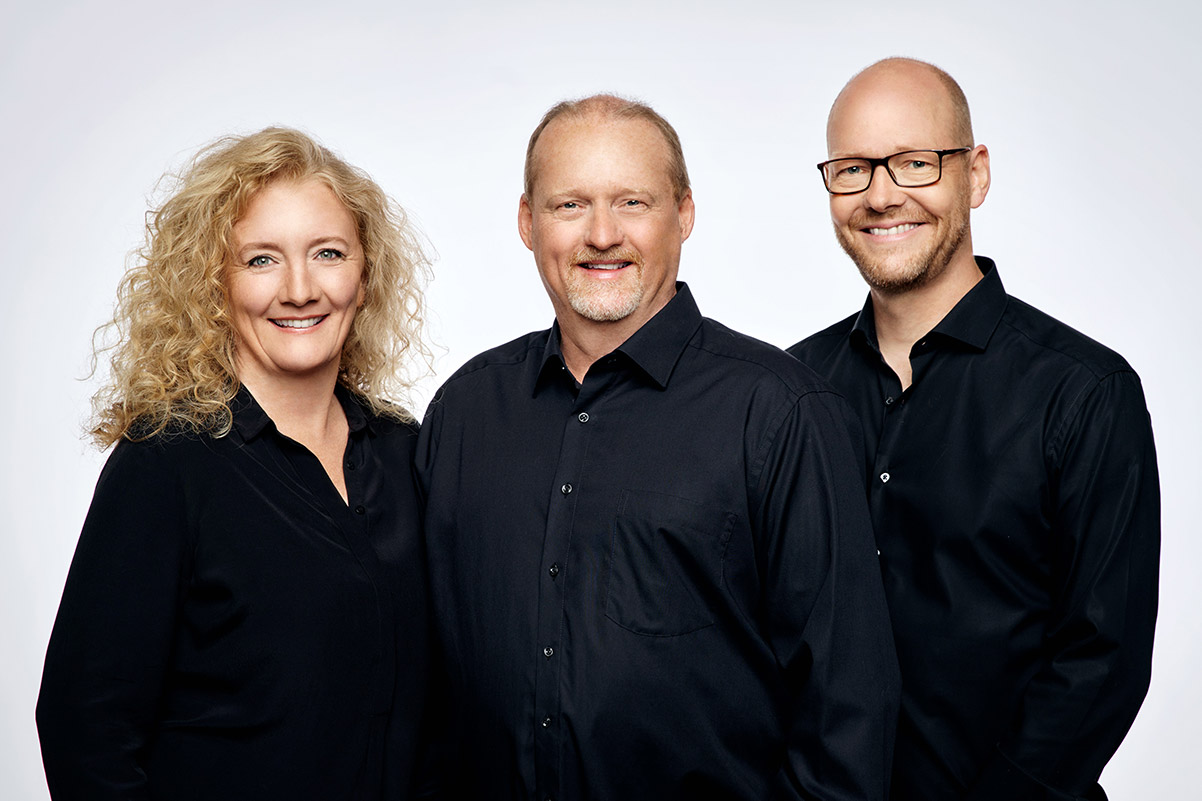 Gründungsteam und Gesellschafter von JOHN VOSS Cosmetics
v.l.: Dipl.-Ing. Jessica Bessen, Dipl.-Ing. Holger Birkhahn, John Voss